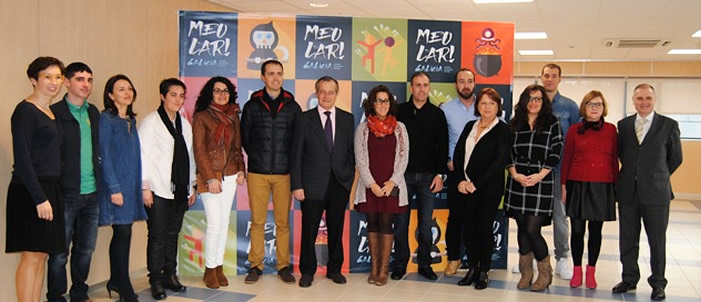 Yesterday, Supervisión y Control presented the awards for Concurso Meu Lar (My home contest) at the Espíritu Santo PTI station, organised as part of its social commitment initiatives. This year's central theme was Galician culture, the attachment to our homeland and the enhancement of its beauty, traditions and customs.
143 works participated in the contest, with the collaboration of half of the workforce, who illustrated the legends, customs or traditions and popular festivals that define Galician society. The event was attended by the CEO of Grupo Fomento de Iniciativas, Amador de Castro, together with the Director-General of Supervisión y Control, Juan Diego Rodríguez, and SYC's HR director, Mercedes Olmedo.
Amador Castro highlighted the massive participation in these types of initiatives, which show that Supervisión y Control is more than a state-of-the-art technology company with professionals who are up to the challenges faced by vehicle inspection. He added that the fact that "a company at the forefront of technology takes care of the traditions of its environment is a true reflection of our style," combining tradition with the aim of constant innovation.
The workers themselves acted as the jury of the contest and selected 12 works, one for each month of the year, which were put together in a calendar, and book which includes the descriptions of all legends, festivals and customs.
The proposals were voluntarily voted on by different members of all the Galician PTI stations. The favourite themes revolve around festivals like San Xoán (Saint John), Santa Minia Romeria or the Festa Hortera (the Tacky Festival), as well as legends like the one of the Island of La Toja, Ourense's Volcano and customs like the Queimada and the Galician retranca (wit).